Metsi Value Proposition and Blueprint
Outcomes for our customers
Value Proposition
The Blueprint Behind Our Business
Metsi enables customers to accelerate their journey to digital maturity by aligning to their IT and business goals.
We do this by taking a service-centric approach to application and platform modernisation, making it simpler for customers to define, deliver, manage and consume secure services, aligned to their IT and business goals.
Our expert teams build intelligent solutions based on data-driven insights, to provide outcomes that drive business agility and service innovation.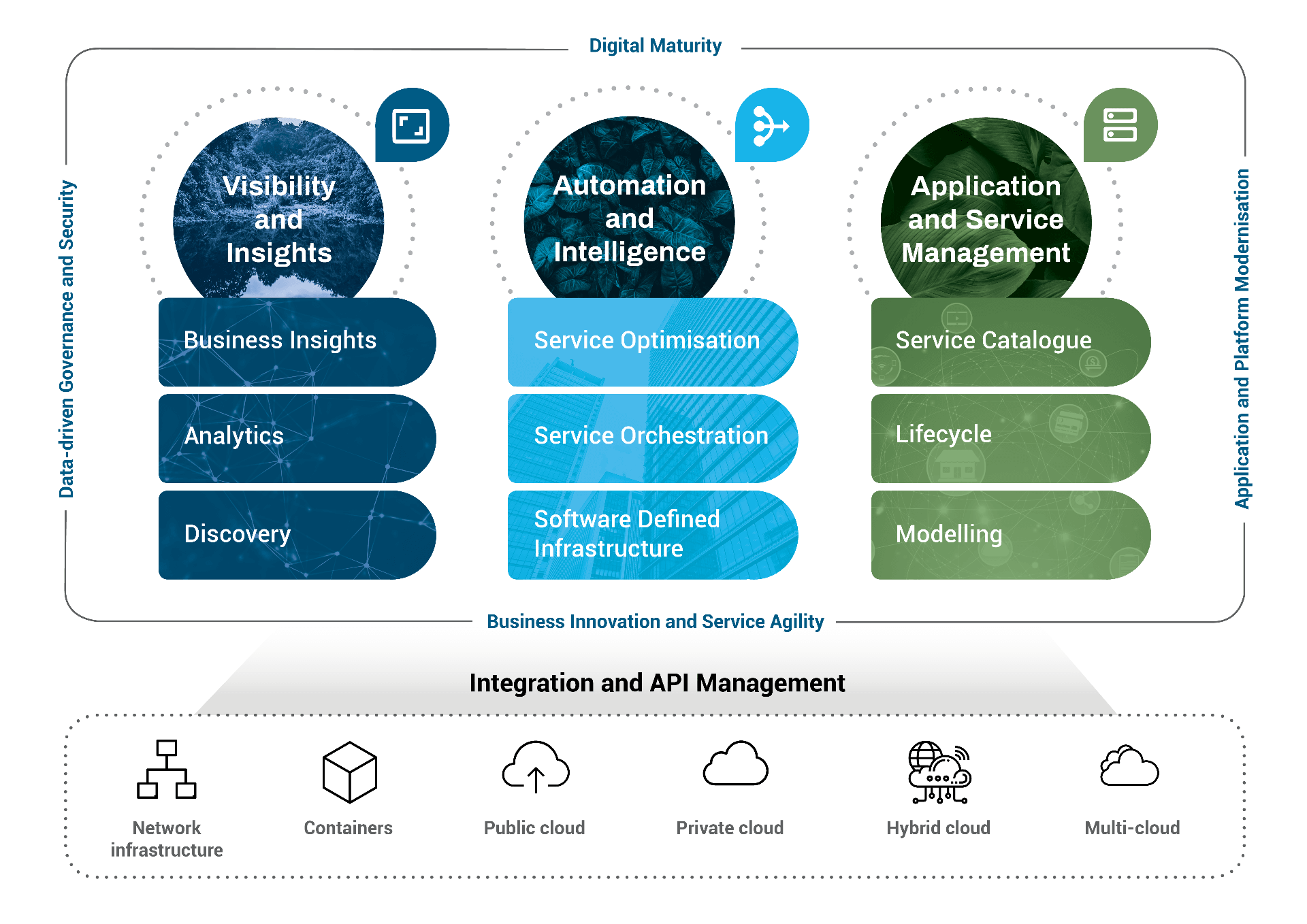 The Metsi Blueprint ensures that strategies for transformation and digital maturity are comprehensive and aligned with the specific organisational goals.
Visibility & Insights empower effective decision making.
Automation & Intelligence ensures successful execution and operations.
Application & Service Management delivers capabilities that provide customer value and evolve as your customers and business require.